Keepsafe protects your personal space.
Our mission is making privacy and security simple. In an era that's overvalued sharing, privacy is the new freedom. You need to feel safe and free to be yourself. Set your own boundaries, organize your life and control your privacy. Share only the things you wish with only those you trust. We give you protected space on your devices to keep important things safe. Keepsafe puts your privacy first to make space for the real you.

Keepsafe uses cipher AES-256 encryption, considered among the most secure in the world and "bank-level" or "military-grade" across all of its privacy and security apps.
Military-grade encryption

Our back-ups are also encrypted, which are managed by your device and by Keepsafe's back-up system

Encrypted backups

Back-ups are encrypted with multiple layers of encryption keys

No access for Keepsafe employees

We have systems in place so that no employees ever access or view your content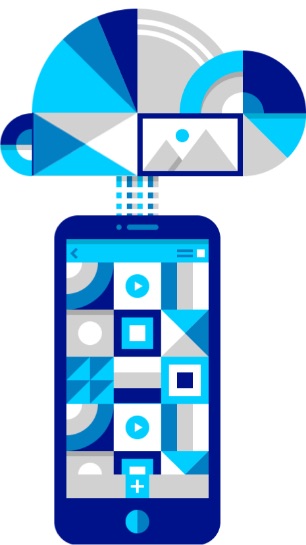 Meet the people who live for making your privacy and security simple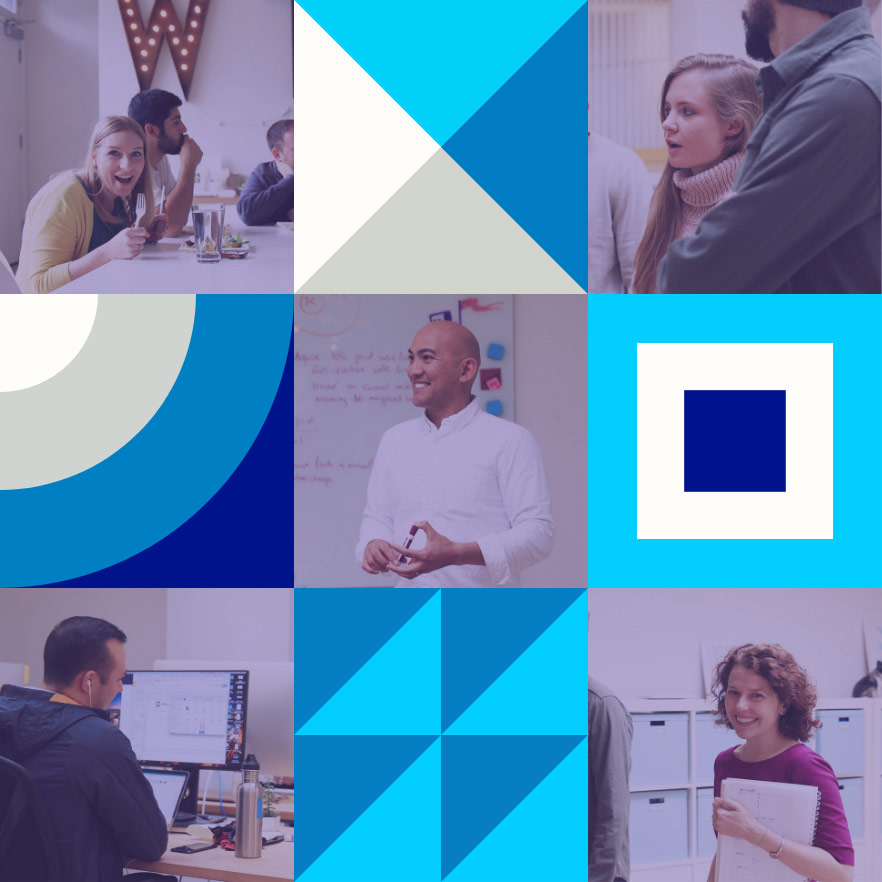 San Francisco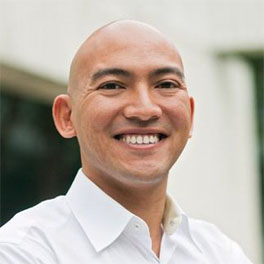 Zouhair
Founder, CEO
Zouhair is a serial entrepreneur with an academic past and an infectious success drive.
For his EE PhD, Zouhair researched novel video coding algorithms that reduce compression computations by 90% on mobile devices.
He went on to build an online retail company (enamora.com) and brought it to several million in revenue before the exit. Aside from success, he also took away expertise on women's underwear, so ask for fashion advice.
At Keepsafe, Zouhair contributes code, image processing expertise and thought leadership in the privacy space.
"I'd rather be surfing" is his preferred motto but you'll find him at the office more often than at the beach. Zouhair drinks Beck's but other beers will also do.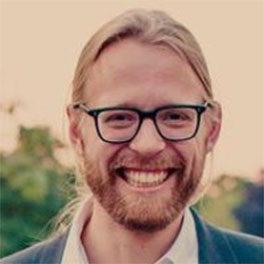 Philipp
Founder, CTO
Philipp competes to win — in Sailing and in Startups and came to the Bay Area to compete in the world's best environment for both.
Descending from a family of entrepreneurs, Philipp has been working on startups ever since graduating in Computer Science. His academic research was in graph visualization algorithms to make data useful.
After that he started ViCommerce (vicommerce.com) a company building video players that allowed people to click and buy items in a video. Luckily he never had to use any of Zouhair's codecs.
At Keepsafe he spends most of his time in the Android code base. Philipp ships code like a machine but if you're looking for a way to distract him from software, just ask about Sailing. He'll talk your ear off. Philipp is Bavarian, drinks beer and has never missed a day of Oktoberfest in his life.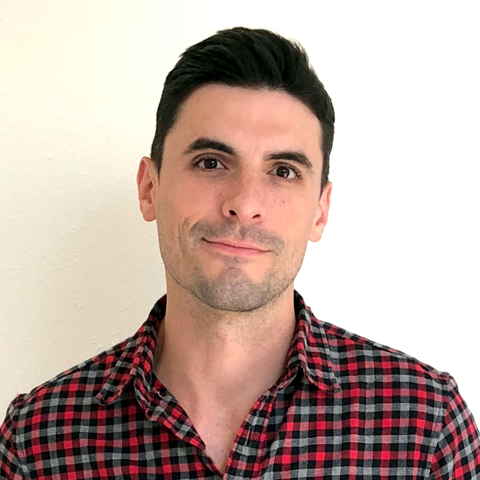 Jeff
Design
Jeff is the ever sought-after unicorn designer with a skill-set ranging from ideation to software implementation.
He is a graduate of Stanford's Design program and previously has done work for Google, Dropbox, YouTube and many other Silicon Valley startups.
With a background in art and product design, his vocation now is to create intuitive and delightful experiences. His process involves a lot of sketching and paper prototyping. Jeff's mad coding skills let him implement all his designs for web or for the Android client. Our engineers just love this.
If you ask nicely, he'll draw you a robot.
Melanie
Support
Melanie has high standards for receiving excellent customer support and a passion for delivering the same!
Melanie is a transplant from southern California, calling the East Bay home now. With a varied professional background, Melanie has found her passion in tech start-ups.
Melanie is crazy about fitness and healthy lifestyle and enjoys daily bootcamp classes. A self proclaimed 'tequila snob' you may see her playing on her bocce ball team with a cocktail in hand or on the sidelines of whichever sport her super athletic daughters may be playing!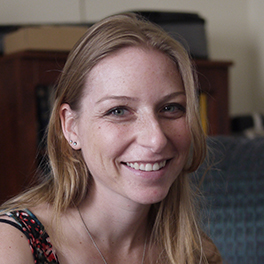 Laura
Chief of Staff
Laura defines and implements projects that scale our organization. She comes to us with a background in Data Analytics, Project Management, Film Development and Production, and Non-Profit Fundraising.
Laura is California born and raised, with a few expat stints in Japan. Living in San Francisco, she's been swept up by the contagious tech energy. Laura moonlights as a group fitness instructor and enjoys mystery travel vacations with her husband and parenting hacks like potty-training her infant at 5-weeks old.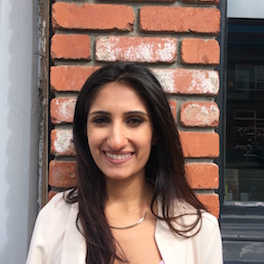 Komel
Monetization
Komel is a quiet rainmaking professional.
Komel is Californian through and through. Having spent tons of time in NorCal, she did a sting in L.A. before moving to San Francisco where she's been living for many years now.
Komel practices mindfulness and meditation and she aspires to guide others on this path in the future.This means that she is silent for very long periods of time. She assures us that this won't be causing communication issues though.
When she's not busy making more money for Keepsafe, Komel likes to travel. She's been to many countries in South America and Europe and throughout that, Komel's favorite place is Berlin which proves that she has excellent taste. One day, she'll live and work there.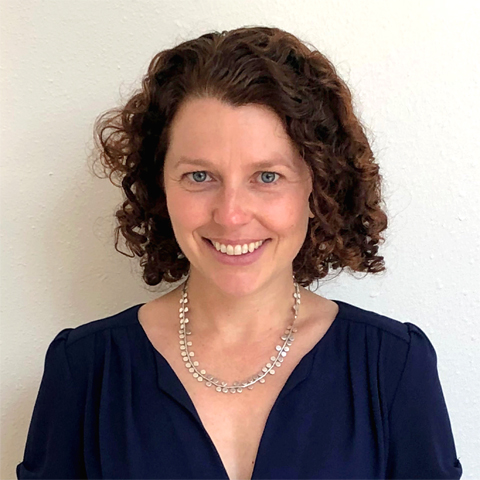 Jessica
Marketing
Jessica is curly inside and out.
Jessica works on marketing and is Keepsafe's first extrovert. She joined Keepsafe after founding her own startup, Rolltape (#RIP). Jessica spent nearly eight years at Google in operations and marketing.
Jessica is a native Virginian who has also spent time living in France and India. She studied English and French in college and has an MBA, which makes her the queen of the 2x2. She likes staying warm, hosting dinner parties, reading fiction, and seeing live music at the Fillmore and the Greek Theatre. She's lived in a cement bunker in the Bay Area for the last decade with her husband where they raise their three feminist children.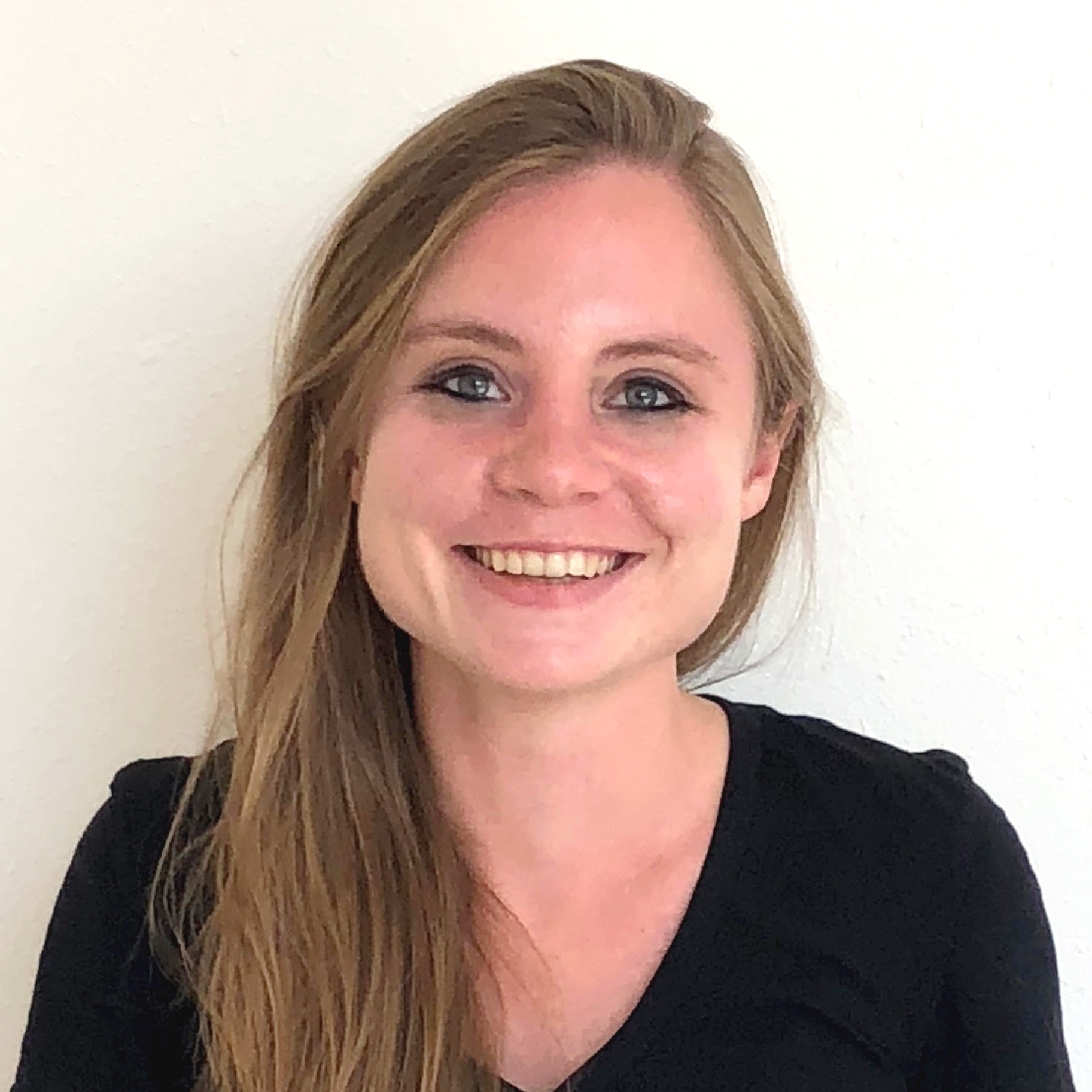 Jen
Design
Jen works on user experience problems with a creative problem-solving mindset.
Jen grew up on the east coast in Fairfax Virginia. She comes from a large, kid-fiesta family, including four brothers and two sisters.
While studying graphic design at George Mason University her friends introduced her to the world of web design. She headed west after landing her first design role in San Francisco and has remained on the west coast ever since.
Outside of design, Jen is an avid hiker and spends her time trekking through the North Bay and in the mountains near Portland. She has a miniature pinscher named after her dream car, Tesla. If she lived in prehistoric times, she would like to be an underwater translucent sea creature so that she could explore the depths of the ocean.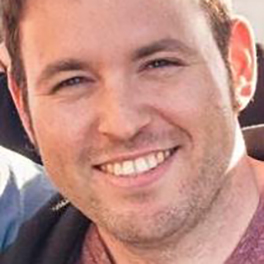 Mike
Engineering
Mike is a swim in the middle of the river type of guy.
After graduating from UC Berkeley, Mike was real excited to move to Jacksonville, Florida, the city he ranked the lowest in placement preferences during his TLP program. His $500 a month 2bd/2ba apartment could only lure him for so long, before he came crawling back to the Bay Area. On his way back, he managed to survive a cross-country road trip in a BMW, with only three speeding tickets.
On weekends, Mike likes to play basketball, watch action movies where Brad Pitt punches people in the face, and venture outside the city. He especially enjoys hitting up Tahoe in the winter as he loves winter sports, as long as it's snowboarding. Skiing has too many moving parts, and he was scarred by cross country as a child.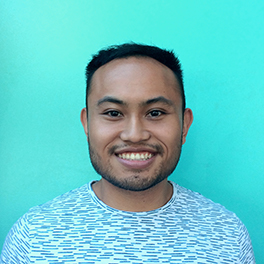 Brian
Engineering
Has quite a bit of hats. Dad hats.
Brian is a true East Bay native - born, raised and currently living in Fremont. He once ventured to upstate New York to study investment banking at Cornell. Not only did he experience snow for the first time, but it was at school where he realized building stuff is way cooler than making money. That decision led him to multiple opportunities at various startups as well as building his own applications.
When he's not building, Brian enjoys producing rap songs, playing basketball, spending time with his Yorkie and traveling. He just completed a European tour last spring that included his favorite place on the globe thus far: Barcelona. With a few more international trips on the horizon, Brian is excited to keep those passport stamps flowing!
Alicia
Product
Alicia surrounds herself with unicorns; people and products alike.
After spending her childhood in the quiet suburbs of New Jersey and Texas Alicia has been drawn to big city culture and history as an adult. She first left the yellow fields of Dallas to study at the University of Pennsylvania in Philadelphia. After school she migrated west and surfed the first tech wave in San Francisco. She later spent a few years in the Big Apple before returning to the city by the bay for good in 2009.
Alicia, once an avid hiker and wine country hobbyist, now spends her weekends with her two kids, swimming in pools of sprinkles at the Museum of Ice Cream. Alicia enjoys filling up on sushi and ginger based cocktails. She accessorizes with scarves, scarves and more scarves. Her Harlem Shake skills are on point, as that is her life's theme song. Just don't ask her to name the artist. Alicia has no problem scaling products but quizzing her on music is another story.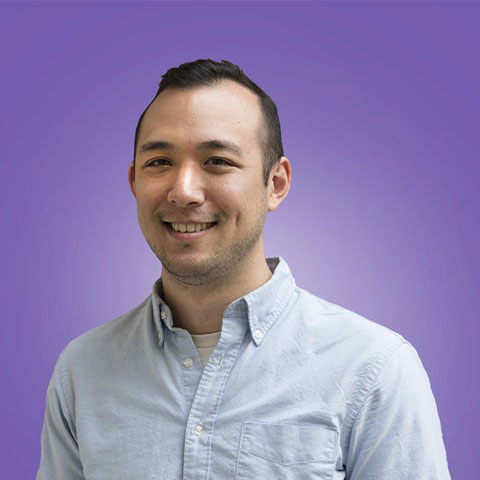 Tim
Marketing
Knows all the hidden hiking trails with no names.
Tim found himself working at Muir Woods National Park as a Park Ranger fresh out of High School. For two years he gave tours, carried a life-saving radio and experienced all of North Bay's hiking hidden gems. After a few years Tim realized being a Park Ranger was his ideal job. For retirement. He packed up his bags and exchanged the redwoods for city dwelling where he's resided for the better part of ten years and counting.
Tim learned the ins and outs of app store optimization and product growth while working for several startups. A recent stint took him abroad to Taiwan where his hobbies had been limited to Friday night KTV. Now that he's back stateside he's excited to get back to his favorite pastimes of rock climbing, BBQing, road biking and collecting hot sauces.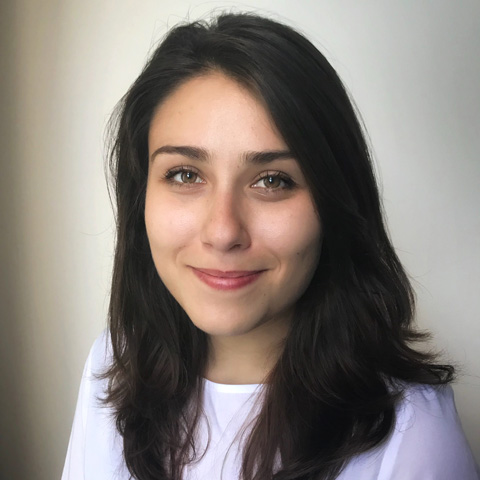 Nadine
Design
Nadine made her side hustle her full-time gig.
Nadine was born in the Mexican state of Michoacan, and raised in northern Michigan. While she was studying at the University of Michigan, she began a side-career in design, which lead her to User Experience Design in San Francisco. She learned German at university, which she now uses to order Döner Kebabs when she's working out of the Berlin office.
Nadine is embarrassed to admit that her first professional design (a shirt for her high school's cross country invitational) featured the font "Comic Sans" and was made in MS Paint. Her current favorite font is "Assistant," which she assures us, is much classier. When she's not designing, Nadine can be found sewing her own clothes, climbing, jogging or listening to audiobooks.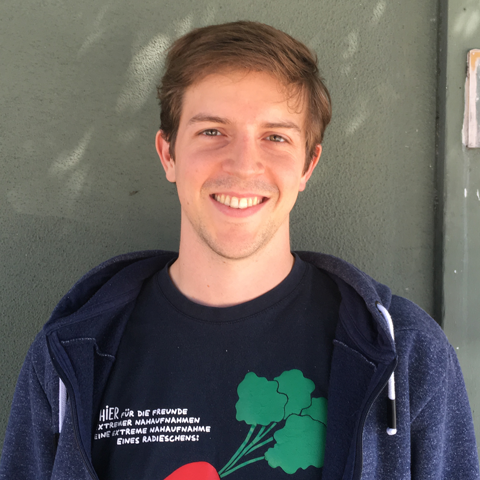 Dominic
Engineering
Dominic is a backend engineer who enjoys doing anything that touches the business life cycle.
After receiving his masters degree, Dominic came to the San Francisco Bay Area to get one of those tech jobs. He gets bored at home and knows that life begins where the comfort zone ends, which explains his move to the Bay Area. He won't say no to anything he hasn't tried yet, especially food. During his studies he tried different fields like IT-Security and Business and Data Science. During a semester abroad he presented "Global Health Surveillance Approaches: New Opportunities" at ICMAC 2016 and published in a book chapter by Springer International Publishing AG. All the effort was well worth it now that he knows software engineering is his all-time favorite career choice. When Dominic isn't nerding out he likes to travel and hike in the mountains as much as possible.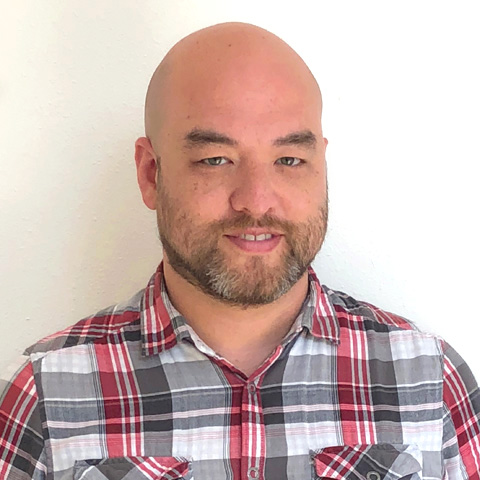 Teddy
Design
Teddy likes making something out of nothing, but not in the angry way.
When Keepsafe wanted a cartoonist to illustrate using their app in fun ways, they contracted Teddy. Later, they saw he also did marketing design, animation, and video editing for companies like Nickelodeon, Disney Interactive, and Google. So they hired Teddy.
Teddy studied Animation at the School of Visual Arts in New York, where he also performed live music and comedy. His unusual contributions to conversations include "I actually like Fernet" and "I was in an A&E show about cults". Teddy also wrote things for Huffington Post and McSweeney's with some webcomics appearing in Laughing Squid.
How does one make funny ads for an app that keeps your secrets? Cmd+Yawss. Oh, and an expensive art school degree.
…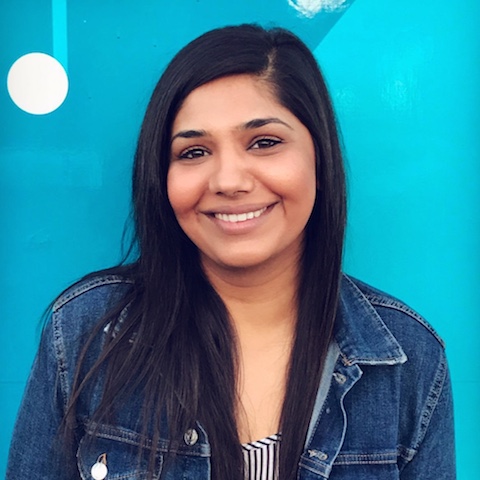 Sonam
Marketing
Sonam is our free spirited product marketer who dances to the beat of her own drum.
Sonam moved to the city by the bay after finishing her undergrad. Sonam is a world traveler who is always ready to pack her bags for the next adventure. During a road trip across Europe she found herself being in love with Hamburg and staying there to pursue her MBA. Aside from soaking in the German culture, especially the winter glühwein & currywursts, she focused on all things product at a few tech start ups.
The world is her home, she has lived in many places but called California home for the better part of her life with a recent 2 year stint in Hamburg. She has a special place in her heart for 90's R&B, bad romantic comedies, and any dog. Sonam is now back living in San Francisco, loving city life with her husband and dog.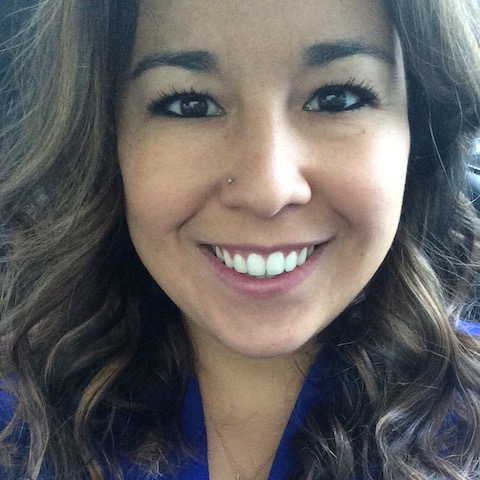 Hayley
Office Manager
Hayley plans surprises for the Keepsafe team. Lots of them.
Hayley is passionate about creating & implementing effective people development and operations programs in diverse environments - from the Bay Area to West Africa. Hayley comes to us with a background in managing people operations, talent, and finance. She also cut her teeth in health and education development as a Peace Corps volunteer in Burkina Faso.
Hayley grew up in the Bay Area, and attended the University of California Davis before journeying to remote West African villages. She loves traveling to new places, and immersing herself in the local culture and people. In her spare time, you can find Hayley event planning, baking elaborate cupcakes, hosting dinner parties, volunteering with various Bay Area organizations, training for triathlons, and dancing the night away with friends!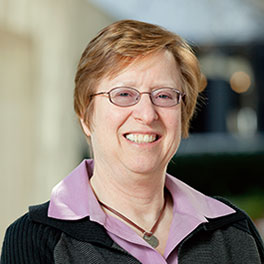 Anne
CFO
Anne is the keeper of Keepsafe's safe, and ensures the proverbial 'machine' runs smoothly.
Anne is a 4th generation Californian, who has lived in San Francisco since before Zouhair and Philipp were born.
At Keepsafe, Anne is responsible for all things except engineering and for keeping Zouhair and Philipp entertained with arcane business processes.
Aside from working with Silicon Valley startup companies, Anne enjoys third world travel, spending time with her family, and cruising in her custom VW bus.
Krakow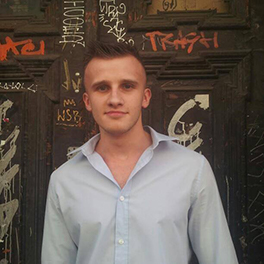 Lukasz N.
Engineering
Lukasz has been a passionate developer since his youth.
Lukasz became interested in computers in high school. Soon he switched from gaming to programming by participating in algorithmic contests.
Now as a software engineer he has an eye for performance. He likes to make code just as fast as he drives his motorbike. He is interested in the intersection of computer science and cognitive science.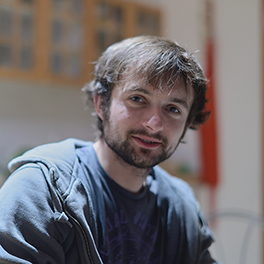 Lukasz J.
Engineering
More hacker than painter... but still.
Lukasz tinkered intensely with computers early in his life which led him to software engineering. He believes that engineering can be reconciled with art, resulting in beautiful and simple solutions.
While away from keyboard he reads, learns to play classical guitar and backpacks through bizarre destinations.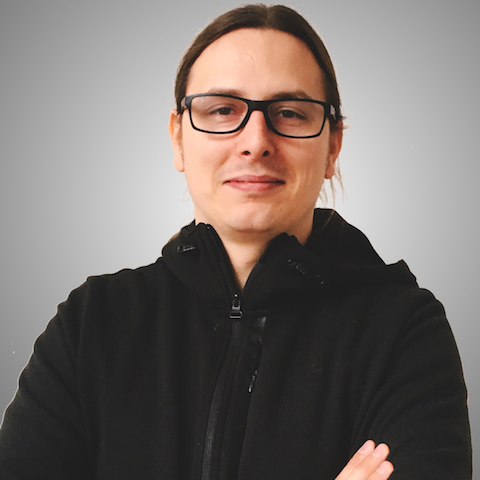 Tomasz
Engineering
Tomasz was born in Cracow, Poland, where he lives to this day and doesn't intend to ever move.
Tomasz is Android developer with over five years of experience. His adventures with computers started 25 years ago, when he first used Windows 3.11 and played DOS games at his mother's university job. After that, his life was all about computers. He began his official career after college as a Java developer. Following five years of building big enterprise systems, he decided to become Android developer. He's very invested in the UI and UX of apps he creates.
In his free time Tomasz loves to play video games, ride and repair classic cars, trek and rock climb. He also enjoys building electronics, playing with Legos, and caring for his animals: two cats, a green tree python and his marine aquarium. He likes to expand his knowledge about the world, especially physics and mechanical engineering.
Berlin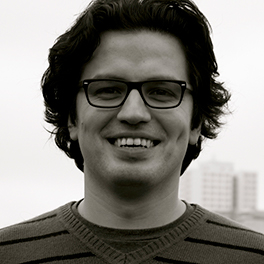 Engin
Product
Engin is an iOS dev who'll start selling used cars if this tech thing turns out to be a fad.
Originally from Istanbul, Engin has been putting down roots in Berlin for over a decade. Engin was once a budding academic working on multi-camera video compression, until Steve Jobs made him drop out of his PhD program with the launch of the App Store.
Engin built the first translator app for iOS in 2008 and was sucked in deeper and deeper into the app developer craze. He even flew to NYC for a weekend to pick up the original iPad on day one so he could test his PDF annotation tool on real hardware. Today he organizes UIKonf, the second largest iOS developer conference in the world after WWDC.
When he's not building Keepsafe's European presence or tinkering on apps, he flies gliders near Berlin and fixes old cars. One day he'll have enough saved up for his dream Porsche.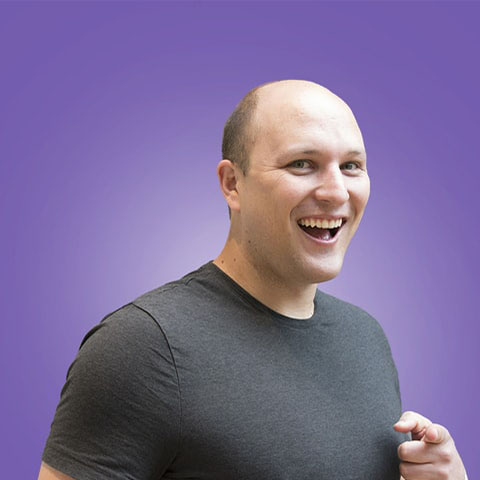 Erik
Product
Erik is a Newport Beach lifeguard from Southern California who has been calling Berlin home for over four years.
He studied physics at UC Berkeley and worked as a paralegal in the Bay Area for a while before embracing his inner nerd and starting iOS development. This turned out to be great decision: besides working at startups like Snapfish, Klara and EyeEm, he also built LineUp (now Keepsafe Unlisted) as a side project, which was acquired by Keepsafe.
When he has time outside of making Unlisted the best app in its class, he spends on exploring places around Europe with his wife. He loves a good IPA and breakfast burritos, which are both hard to come by in Berlin. Now he makes his own burritos. He burns the burrito calories by regularly jogging but cannot figure out why some people enjoy running.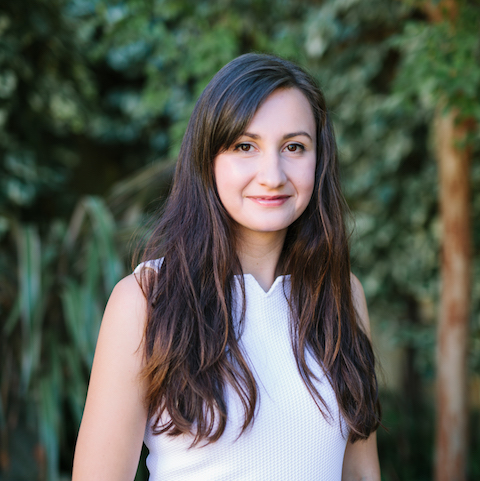 Janina
Engineering
Janina is an Apple loyalist and UI performance fanatic.
Janina is an iOS developer who has followed tech opportunities from Vancouver to London to San Francisco and now to Amsterdam.
She enjoys cooking, playing piano, and instilling fear in her opponents at the ping pong table.
Janina's favorite life hack is speaking at conferences where she gets free travel and accommodations. When speaking at UIKonf 2018 in Berlin, she met Engin, which eventually led her to joining Keepsafe.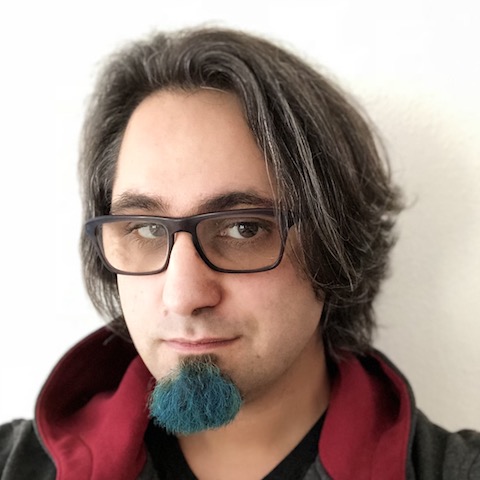 Daniel
Engineering
Daniel spends a lot of time grooming his blue beard, which has become his brand, kinda.
When Daniel is not writing apps, he enjoys wake boarding and running, despite not being very good at either one.
A thing he is actually pretty decent at is motor sports. He has set acceptable lap times on many of Europe's race tracks and would love the chance to do the same in the US.
As a huge space enthusiast, Daniel joined us after his space startup folded. He now owns arguably the largest collection of functioning satellite prototypes among all Keepsafe employees.
Global Support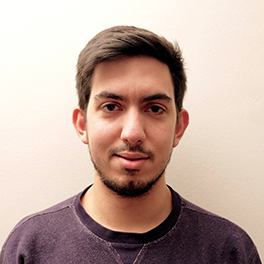 Ilke
Support - Turkish
Ilke is a real artist, from pleasing customers to making the tastiest Sake Sushi.
Ilke comes from and lives in magnificent Istanbul. He studied as a Master in Design and Tech, in Estonia and Finland.
His professional background includes several design projects for museums, local brands and photography projects. Besides his role as Keepsafe's Turkish customer support agent, he trains the new customer support team members.
Ilke is simply a creative person who enjoys photography, traveling, building new stuff, cooking and loves sports especially running, kite surfing and snowboarding. He is an expert in making and drinking coffee, and in his free time, you might find him making home made beers in the basement or outside enjoying motorbike road trips.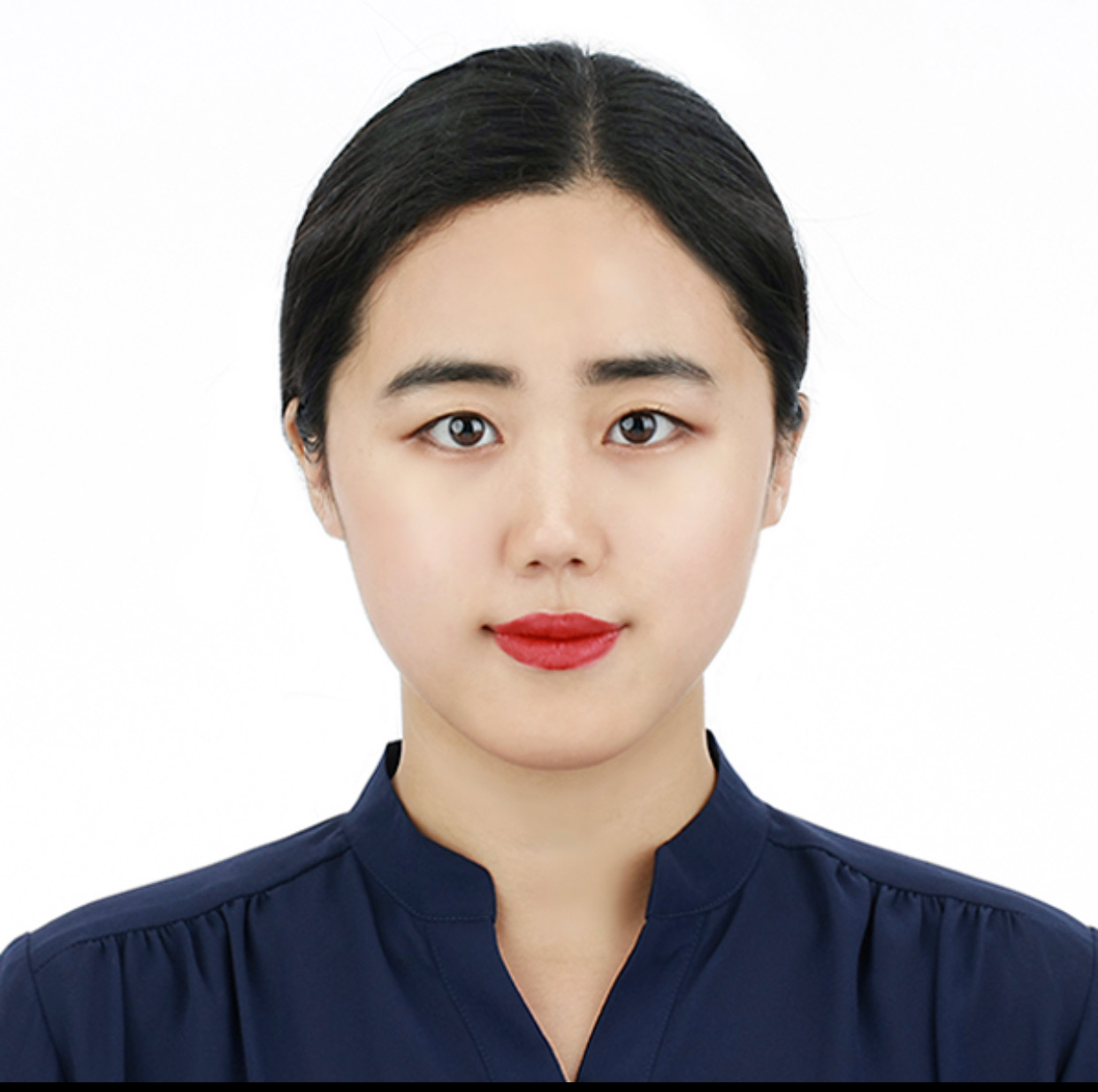 MJ
Support - Korean & Chinese
Mj is the support agent for Korean and Chinese customers, she resides in the Pacific Northwest and loves to eat, sleep and her cats.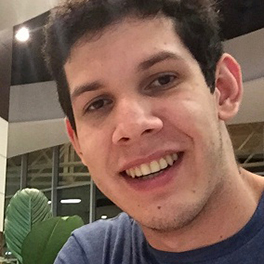 Fabian
Support - Spanish
Fabian is the support team lead and a Computer Science student from Paraguay who doesn't mind getting his hands dirty with the trickiest support tickets.
When he grows up, Fabian wants to be a developer. Until then he does his best to treat Keepsafe users like family. His American / Paraguayan dream is to travel around the world (in fact, anywhere outside Paraguay). He just needs to work on being less afraid to fly.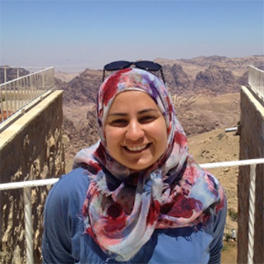 Su
Support - Arabic
Su has a background in computer engineering, she is a native from Jordan currently living in cold Poland. She loves all animals but has a special spot in her heart for horses and cats.
When she's not providing top notch support for her Keepsafe users in the Middle East, you'll find her cycling, swimming or discovering new places and hobbies with her husband.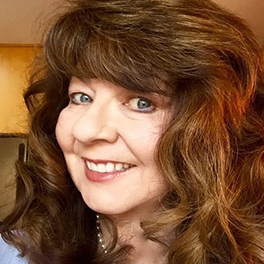 Renate
Support - German
Renate is the ultimate problem solver who's always right on time!
Renate is a native German with varied professional experiences including banker and consultant. She's been calling California home for the last 20 years.
With a teaching and Foreign Language background, Renate has high standards for ensuring a pleasing Keepsafe experience in German and English.
When she is not busy helping our users, you can find her organizing the best backyard parties in town, hiking in national parks, trying out new recipes, or traveling around. She loves the ocean, her husband, and her two daughters.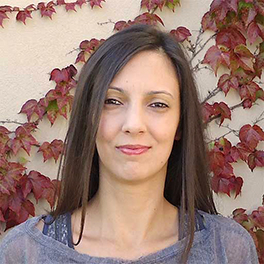 Clara
Support - Italian
Clara is our amazing Italian customer support agent. When not delivering top-notch customer service, she likes to relax by catching a movie, solving puzzles or doing a spot of yoga. She is very much a cat lover and enjoys nothing better than spending time with her feline friends.
Mutsumi
Support - Japanese
Mutsumi helps take care of Keepsafe's japanese speaking customers while living in beautiful Scotland.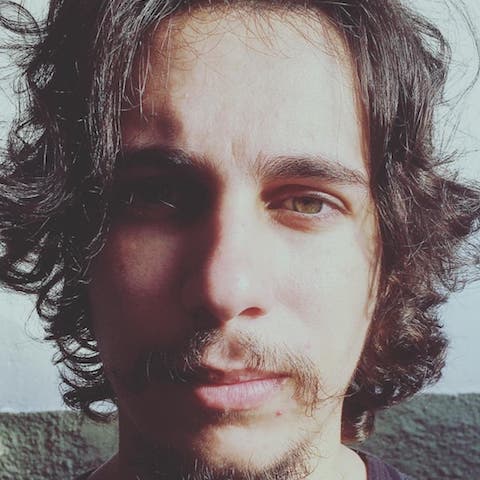 Diego
Support - Portuguese
Diego comes from a little town in Brazil, but now lives with his wife in Canada. When he's not helping Keepsafe's Portuguese speaking users, he's playing any musical instrument he can find. What he likes doing the most though, is petting his fluffy cat and spending time with his wife.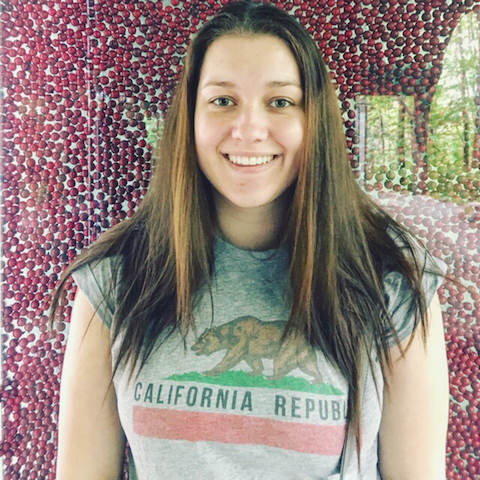 Chanelle
Support - French
Chanelle comes from a small town in Quebec and loves to explore the wonders of the world. When she's not helping Keepsafe users or traveling, she stays at home with her husband and pets, watching movies or baking pastries.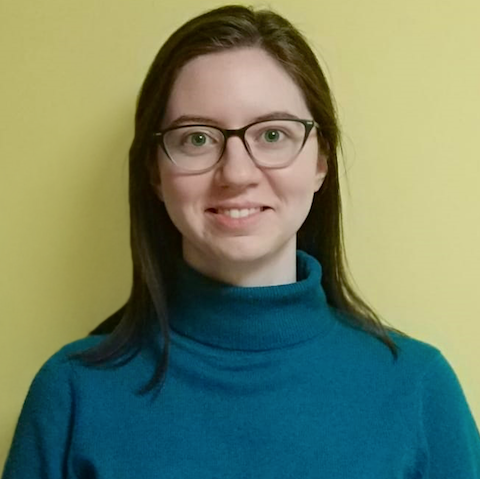 Anna
Support - Russian
Anna manages support in English and Russian. She's also a Governance of STI Master's student from Moscow. Anna enjoys dancing and watching The Nutcracker at Bolshoi Theatre. Her dream is to celebrate New Year's Eve in New York, explore the world and eat pineapples every other day!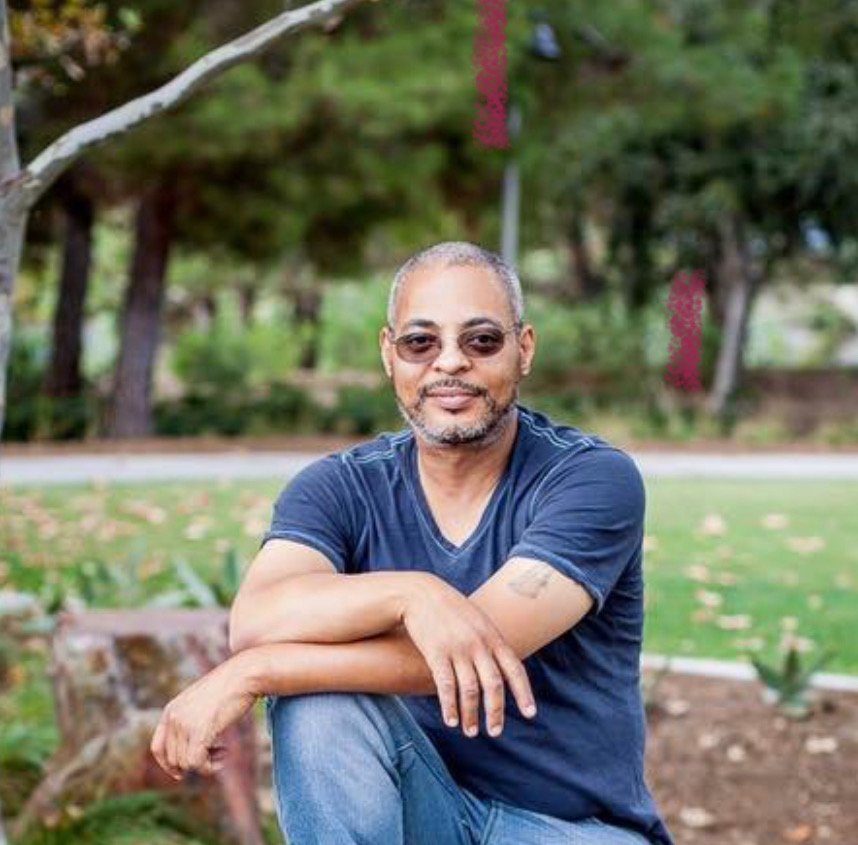 Pamela
Support - Spanish
Pamela is very diligent when it comes to helping a customer, whether in Spanish or English. She was born and raised in Puerto Rico. In her spare time she loves to paint, read or dance. She also knows American Sign Language, which she uses to help the local deaf community. Her ultimate goal in life is to travel the world.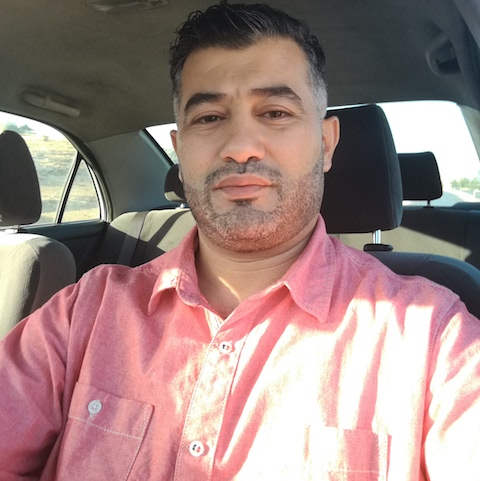 Mohammad
Support - Arabic
Mohammad is a native Arabic speaker who lives in Jordan and supports Arabic and English. Mohammad studies and works in the field of energy engineering and has worked on many engineering design programs. In his free time, Mohammad enjoys spending time with his two sweet daughters and watching football.
Interested in joining the Keepsafe team? We're always looking for talented people to join us.
Investors
These firms are backing our vision to redefine privacy.