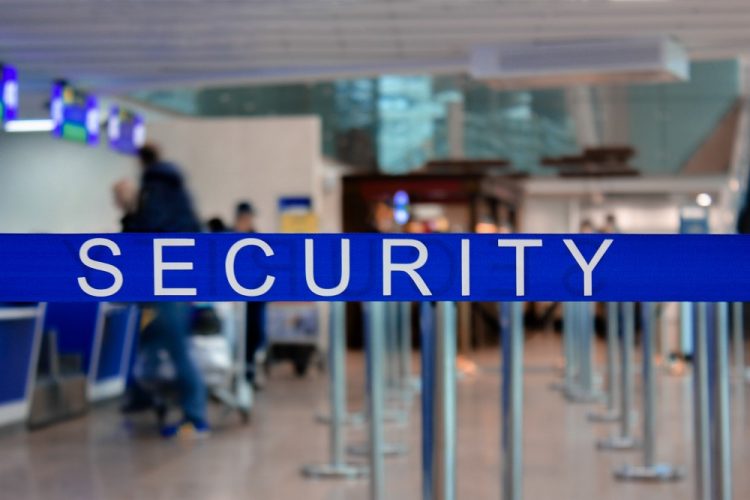 Last month, this article by Quincy Larson detailed the perils of traveling internationally with your phone. Larson points out that if you are stopped by customs and border patrol agent at the airport, you may be asked to hand over your unlocked phone. The moment this happens, your private life is exposed: from the content inside the apps you're logged into, to your social contacts and photos. It's a brave new world we live in today where our digital privacy doesn't garner the same protections as our physical privacy. Larson recommends traveling without your phone, but there's a better way. (After all, how are you going to take pictures, reach loved ones at home home, and navigate a new locale without your phone?)
Traveling internationally and having our phones searched and seized is a scary scenario. But what we hear from people far more frequently is that their privacy is regularly compromised by other people in their lives. Significant others, family, and friends often mistake healthy relationships for transparent zones where privacy can't thrive. That's a myth that compromises our individual identities and adds unneeded stress and suspicion to our bonds. Our loved ones may have good intentions when they ask to look at our phones, but when we comply (for reasons akin to submitting to customs and border patrol agents), we also relinquish our privacy.
We need a new world order where tangible and virtual privacy are commonly respected. Until then we've compiled four ways you can protect yourself from privacy breaches while you travel or simply live your life.
1) Use Keepsafe Photo Vault (iOS, Android)
Keepsafe is the most popular secure vault for protecting photos, videos, and documents on your phone. You can move pictures from your camera roll to a password-protected photo vault on Keepsafe. Sign-up is only two steps: enter your PIN code and your email. Once you've imported your private photos, make sure that they are backed up in your private cloud on Keepsafe. At this point, you can even delete your Keepsafe app and re-install it when you're back from your travels. When you log back into your account, you'll enter your email address and the access code that's sent to you. All your pictures, videos, and documents will be right where you left them — safe and sound.
2) Use Calculator Vault by Keepsafe (iOS, Android)
If you don't want to delete Keepsafe from your phone when you travel, install Keepsafe's Calculator Vault. This app works just like Keepsafe photo vault, but it looks like a calculator app. Simply tap on the Calculator icon, to access your Keepsafe.
With AppLock (available only on Android), you can set a password-protected PIN code or use your fingerprint as a password and allow Keepsafe to lock down other apps on your phone. Even if you're already logged into an an app, you must enter a pin code to access your account. AppLock can lock down your contacts, texts, emails — even your Facebook, Instagram, and Snapchat accounts.
4) Get a Premium Subscription to Keepsafe Photo Vault
Keepsafe's premium subscription includes exclusive features for protecting privacy including:
Fake Pin: Creates a second PIN code that opens to a decoy Keepsafe (and protect your actual Keepsafe).
Secret Door: Disguises Keepsafe as a Virus Scanner or Countdown Timer.
Album Lock: Lock down individual Keepsafe albums with a separate PIN code.
Privacy is at the heart of everything we do at Keepsafe. We work tirelessly to help people protect their privacy, individuality, and freedom at home and abroad. Stay tuned for new personal privacy solutions by Keepsafe!