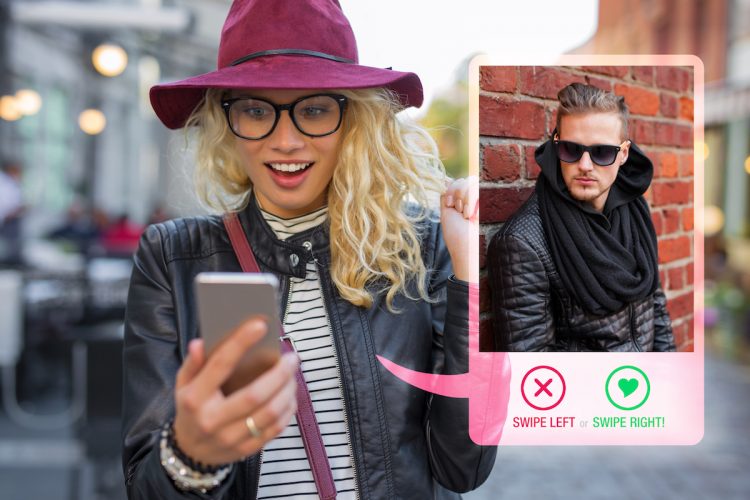 Valentine's Day is great, for spouses, partners, significant others, boos, baes, and lovers of cheesy cards and factory-farmed roses. But for those of us single and looking, or single and cat-bound, or single and saving ourselves for Alexandria Ocasio-Cortez, V-Day can be rough.
Even if you're just trying to find a warm body to get you through the next polar vortex, you need to be careful when you go looking online. Last year the Better Business Bureau released the results of a study on romance scams. They estimated a loss of almost $1 billion to these types of fraud over three years in the U.S. and Canada. (And that's only counting the people who weren't too embarrassed to report the crime.)
The most important thing to look out for is the fake dating profile. Ten percent of online dating profiles are fake, so be skeptical of those photos: Is that really their yacht? Do they bear a suspicious resemblance to a Marine Layer model?
Are their interests, politics, and tastes weirdly identical to yours? Are their messages vague and filled with spelling or grammar mistakes—like, even more than you'd expect from someone so hot?
Do they ask for your number or send you a friend request right away? They might be afraid of getting caught by the dating site and having their account shut down. Best-case scenario: they're aggressively forward, which suggests boundary issues.
Finally, do they tell you a long, complicated story that ends in asking you for money? Maybe for a plane ticket, so you can finally get your hands on that model-tight body?
Nope! Shut it down.
Forget about them, and thank yourself for being smart and giving that scammer a random phone number  instead of your primary number. Since anyone can use those ten digits to learn way too much about you—like your address, age, and the names of your friends and relative—you've got to use a burner phone number. We recommend Keepsafe Unlisted, our second phone number app. If you get a weird vibe, just toss that burner number, and use a new one for your next crush (who may be more data modeler than T-shirt model).
It's unlikely you'll run into an outright criminal while you're online dating. Chances are, you'll just meet regular boring people, who it takes you a date or two to decide you don't like. To avoid headaches of the stalker variety, use a Keepsafe Unlisted burner number for texts and calls. With disposable phone numbers available in any area code in the U.S. or Canada, we can help you tread lightly until you know the person you are dating is safe.
But let's say things go well online. You've gotten a first and last name, and you've done some deep Googling, and found no red flags. Mazel tov! When you meet your new potential lover IRL, be sure to meet in a neutral public place (not your office or favorite bar). Have a buddy check on you twenty minutes in. And, most importantly, don't forget to have fun!
Not sure what information is attached to your number? Try My Number Lookup. We'll text you a free report of all of the publicly and commercially available information tied to it.
What about your photos? Are they safe? As long as you're asserting control over your personal space, make sure your private photos and videos stay private. Store them in Keepsafe Photo Vault behind a password-protected PIN code. Back them up with the best cloud storage, and share them discreetly with friends when you want.