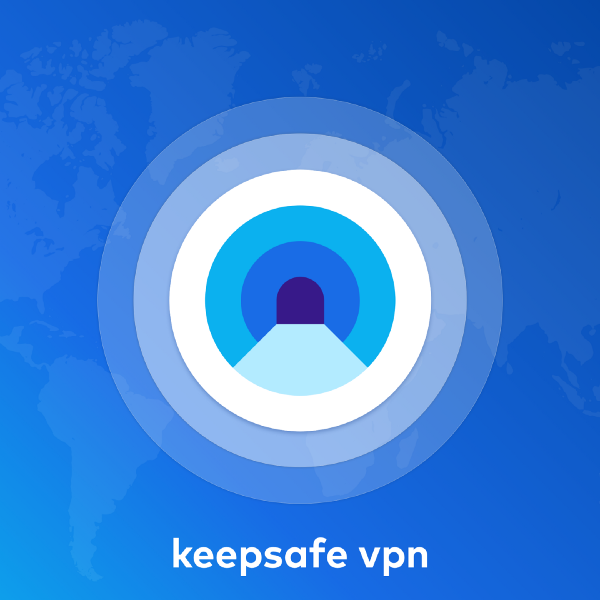 When we launched Keepsafe Photo Vault in 2012, we set out to help people control their digital lives. Even though phones have become indispensable, the personal information stored on them, like photos and videos, aren't always protected. By giving people a simple way to lock down their pictures (billions of them), we've restored people's peace of mind and given them more freedom to be themselves.
The privacy landscape has changed significantly over the past five years — even in the past six months. We use more digital services and spend more time online than ever before. People have good reason to be fearful about more frequent hacking incidents, government surveillance, and private companies selling paying customers' data to third parties.
Now more than ever, people need help taking their privacy into their own hands and protecting themselves. We not only want to help people secure what they have, but also where they go, what they do, and who they are. That's why we're excited announce that Keepsafe is building a family of apps to help people protect their personal space. Today, we're starting with the launch of Keepsafe VPN.
What's a VPN?
A Virtual Private Network is a tunnel that encrypts and protects your personal information when you browse the Internet and also allows you to visit any site from anywhere.
Why do I need a VPN?
Safety: If you use unsecured, public WiFi hotspots in cafes, libraries, airports, airplanes and hotels then your personal data is that much more susceptible to hackers who may be lurking on the network.
Privacy: Safeguard your browsing activities from your Internet Service Provider, IT manager at work and anyone else who may track you.
Freedom: Since a VPN obscures your IP address and allows you to set a proxy, you can hide your location and access any site from anywhere without the risk of being identified.
Why Keepsafe VPN?
People who use Keepsafe told us they wanted a VPN that was fast, super private, and easy to set-up and use. That's exactly what we built.
One tap to connect

Keepsafe VPN is:
Fast: It auto-connects, runs in the background to protect your activity and never slows you down
Private: We keep no logs of your browsing activity whatsoever
Easy: Sign-up, set your location and trusted networks, and turn on Auto-Connect so Keepsafe VPN will connect anytime you join an unsecured network
How it works:
Sign-up for a free 7-day trial. You can cancel in iTunes or the Play Store anytime during this time and you won't be charged. After one week, you can get unlimited, secure connections for $9.99/month. There are no additional fees, no matter how much data you use.
At Keepsafe, we pride ourselves on making privacy simple and protecting people's security day in and day out. We hope you'll try Keepsafe VPN (available on iOS and Android now) and let us know how it works for you.