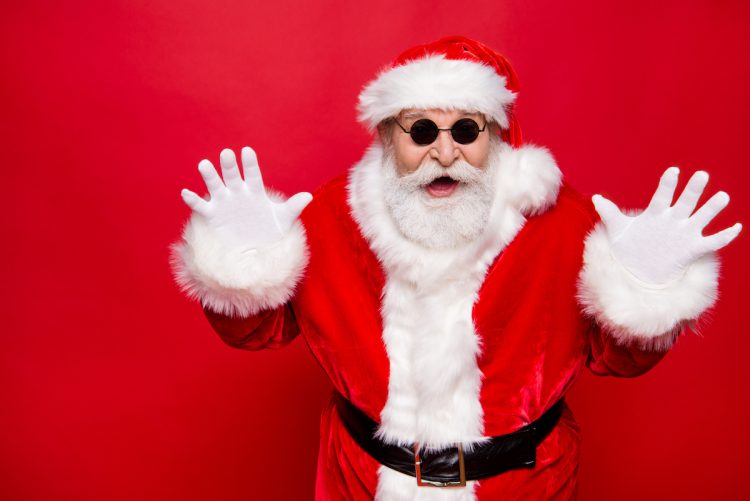 Happy Holidays!
We don't want to spoil the fun, but you should know, Santa's not the only one who sees you when you're sleeping.
On November 30, Marriott announced that it had been the victim of a massive hack going back four years and involving the personal information of as many as 500 million guests. Apple and Facebook have both gotten in trouble for allowing developers access to users' contact data. Maybe the buyers and sellers of our personal data don't care if we've been naughty or nice, but we can't blindly trust that everything's going to be fine.
This year, don't just wait for Congress to create a safer web by passing stronger privacy laws. Don't just hope the hackers don't pick you out of the herd. Get proactive and give yourself the gift of privacy. Use Keepsafe's family of privacy apps to protect yourself against accidental personal and security breaches.
Keepsafe Browser offers the most private search engine available, designed to protect private web searches and prevent tracking. In private and incognito mode, use secret browser tabs that delete all browsing activity. Turn on tracker blockers to stop all tracking by ads, social networks, analytics and content services. Browser is also available with Keepsafe VPN to add another layer of mobile security to your private web browser.
Keepsafe VPN protects your phone when you use public WiFi hotspots in cafes, airports, and hotels. Our VPN app shields personal data by creating an encrypted tunnel for your Internet activity and hiding your location, so you can browse any site from anywhere.
Keepsafe Unlisted protects your primary cell phone number by letting you choose secondary numbers. Get new burner phone numbers in any area code in the U.S. and Canada for private calls and texts. This phone number changer outsmarts spam calls, and you can even use it for online shopping, security, and the like.
Keepsafe Photo Vault with Keepsafe Calculator is the answer to all your online photo storage questions. Photo Vault securely store photos and videos in photo lockers behind password-protected PIN codes. People with Android phones can hide pictures with our decoy Calculator app icon. Backup your photos with the best cloud storage, and share photos with select friends and family. No matter how personal your pictures and videos are, keep your private moments safe and in your control with Keepsafe's private photo vaults.
App Lock, our phone security app for Android devices, easily lets you lock apps to control your phone privacy. Use App Lock's Fingerprint ID, PIN-code or lock pattern to keep prying eyes out of your texts and chats, emails, photos and videos.
Wondering what's already out there about you?
Try My Number Lookup. Text the service "Hello" from your phone number and get back all the public information tied to it. Your full name and address could be out there, but so might your age, gender, and the names of people close to you. Another good reason to use Keepsafe Unlisted.
Not to get too grandiose here, but 'tis the season for grandeur, so bear with us: Installing Keepsafe apps is about more than giving yourself the gift of privacy. It's about more than easily checking off a resolution to improve your online security. It's about taking a stand and starting a movement for privacy. Show the world that you'll fight for what's yours and your fundamental rights. Stop the creep toward a surveillance society.