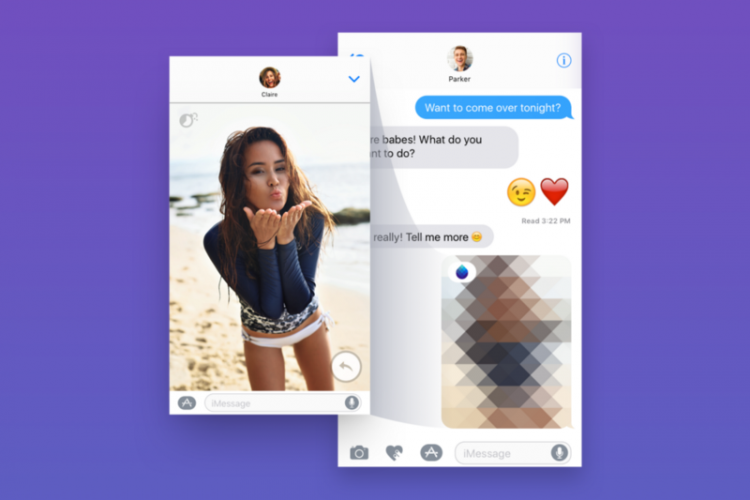 Keepsafe's mission is to let you reclaim your privacy. You should be in control of who sees what in your digital life. Keepsafe's suite of apps — Photos, Family Vault, and AppLock safeguard your personal items and help you share them discreetly. Over 10 million people use our apps on iOS to lock and protect private photos, videos, and important documents.
Sharing photos isn't novel; in fact, messaging has made it even easier. But that convenience has come at the cost of discretion. What if the notification pops up in a bad moment? Today it's easy for someone to catch a glimpse of a picture meant for your eyes only.
When we learned that the iOS 10 release would coincide with an app platform for iMessage we recognized the value Keepsafe could bring to photo sharing by adding a layer of privacy. Our new iMessage app, Blur, obscures photos you send and receive so you can message photos discreetly. Photos stay blurred in conversations and notification pop-ups.
What's more, you can expire photos sent with Blur. Blur photos give you more control over who sees your personal photos because they can't be forwarded or saved to the camera roll. And your friends need Blur to see them. Not so with Apple's invisible ink feature! Invisible ink photos sent to an older iOS or any Android phone are completely visible and can be forwarded and saved.
Blur is available today on the App Store for iMessage. Download it here.
Reclaim your privacy! Enjoy Blur for iMessage.
Best,
Zouhair