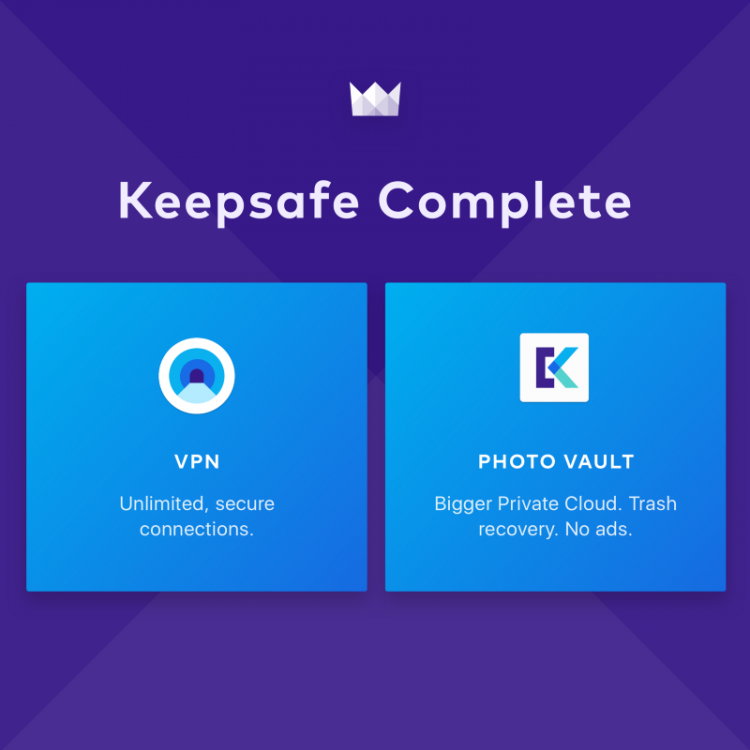 At Keepsafe, we've spent the past five years locking down and protecting billions of private photos for people. We're passionate about giving people simple solutions that protect their personal space. That's why we're developing a family of privacy and security apps to protect every aspect of people's digital lives.
Privacy and security have always been complex, and the tools to protect yourself have never been easy-to-use. We're working on making more intuitive, accessible and usable tools.
The privacy landscape is only getting more complex, opening people up to new security threats like hacking and breaches. Giving people straightforward tools for protection is the solution!
What's in your phone
Keepsafe Photo Vault (iOS, Android) and Keepsafe Calculator Vault (iOS, Android) lock photos, videos and files.
App Lock (Android) secures sensitive messaging, email and social media apps.
Where you go on your phone
Keepsafe VPN (iOS, Android) hides where you surf and keeps mobile browsing completely private.
What we've learned from talking to the millions of people who use our apps and pay for them is that when people feel safe and secure they feel free to be themselves. That, in a nutshell, is the value of privacy.
With our recent launch of Keepsafe VPN, we're introducing a new way to pay for comprehensive privacy protection on your phone. Keepsafe Complete is one subscription to meet all your privacy needs. It gives you access to all the features in every Keepsafe product. For Keepsafe VPN it unlocks unlimited, secure connections with Keepsafe VPN. With Keepsafe Photo Vault, you get all of the premium features and extra storage.
Right now, our new Keepsafe Complete subscription is only available for purchase through Keepsafe VPN, but soon it will be a subscription option in all of our apps. Just like Amazon Prime's loyalty program has expanded its offering over time, Keepsafe Complete will also become increasingly valuable with more privacy coverage and benefits for Complete subscribers. People who subscribe to Complete will always have total privacy, plain and simple.
So get on the ground floor with Complete! We're introducing it for a limited time at $9.99/month. Experience the freedom that comes from being able to control privacy on your phone. We bet that once you're Complete, you'll never go back.