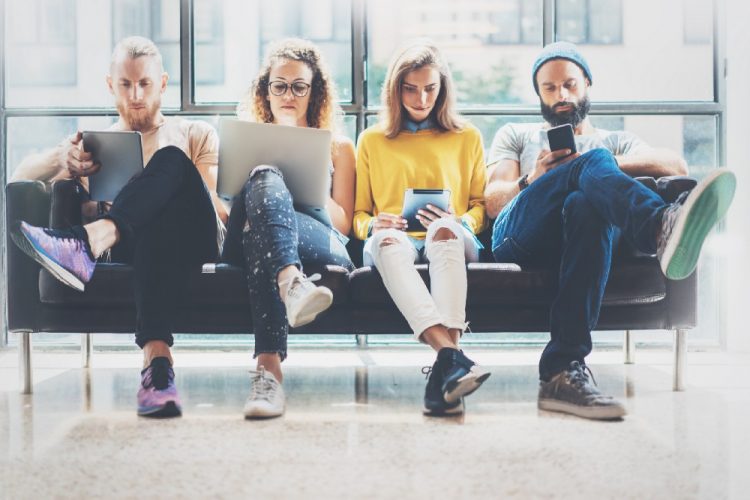 Last month we gave you a list of tools to use if your privacy is keeping you up at night. We all have different reasons for wanting to protect our personal space. Each of us has a right to draw our own boundaries and define what we want kept private and what we don't mind sharing.
As Edward Snowden said recently in this One World Identity & Note to Self interview:
"Privacy isn't about something to hide. Privacy is about something to protect. It's about who you are, who you can be. It's about the ability to make a mistake without having it follow you for the rest of your life."
All of us want to protect our personal space. We want the right to protect what's personal and what isn't and the control to set boundaries. Some of us worry about protecting ourselves from hacks, others are concerned about companies that mine and sell personal data. Many of us also want to protect our privacy from other people in our lives like friends, family and co-workers. Whatever is at the top of our list of concerns — when we fret about our privacy, we end up changing our behavior, becoming less expressive and being less true to ourselves. Don't be less true to yourself!
That's why we're following up our previous post on privacy tools with tips for taking immediate action to reclaim your privacy. You can protect your privacy with simple changes to the products and devices you use today. Get started with the suggestions that best fit your needs.
Worried about friends, family or co-workers seeing posts and content they aren't meant to?
Revisit How You Share and Locate Online Content
Check privacy settings in social media accounts for who can access posts for personal and work accounts
Browse in private or incognito mode
Log out of browsers and social networks when you aren't using them.
Concerned about hackers & ad trackers, and third-party tracking?
Check Privacy Settings
Review phone, app, and "smart device" settings and revoke microphone or location access for apps that shouldn't need to hear you or know where you are.
Limit location-based and interest-based ad tracking on mobile phone, tablet and TV (if applicable).
On iOS
Interest-based ad tracking
Go to Settings > Privacy > Advertising and enable Limit Ad tracking
Location-based ad tracking for iOS
Go to Settings > Privacy > Location Services > System Services and turn off Location-Based Apple Ads
On Android
Interest-based and location-based ad tracking for Android
Go to Settings > Google > Ads > enable Opt out of Ads Personalization
Take Time to Opt-Out
Some ISPs and cellular providers provide the option to opt-out of their plans to share your information.
Opt-out with your broadcast provider from selling your viewing information to third parties. Check your account profile and settings online to opt-out.
Encrypt your devices
Encryption protects the data on your laptop and phone even if your devices are lost, stolen or wind up in the wrong hands. Remember that you also need strong passwords to protect your devices from being accessed when they are missing.
Hard Drives
On Macs, go to System Preferences > Security & Privacy > FileVault
Most Windows machines now come with encryption enabled by default
To verify your machine is encrypted go to System > About
As an alternative you can enable BitLocker by going to Control Panel > BitLocker Drive Encryption
Mobile Devices
Most iPhones and iPads also come encrypted
To check that your phone or tablet is encrypted, go to Settings > Touch ID & Passcode, scroll to the bottom of the screen and make sure "Data protection is enabled"
On Android phones and tablets
Open Settings > select Security > Encrypt phone
Follow these tips and rest easier. When you make changes to protect your personal space, you make it harder for your privacy to be compromised. Just like companies that stay abreast of security threats, we as individuals also need to do our part to stay in control and a step ahead of vulnerabilities. Small adjustments like changing settings on your phone and laptop, browsing privately, and encrypting your devices can make a big difference in your personal security. And when you feel safe, you can get back to the business of just being yourself!