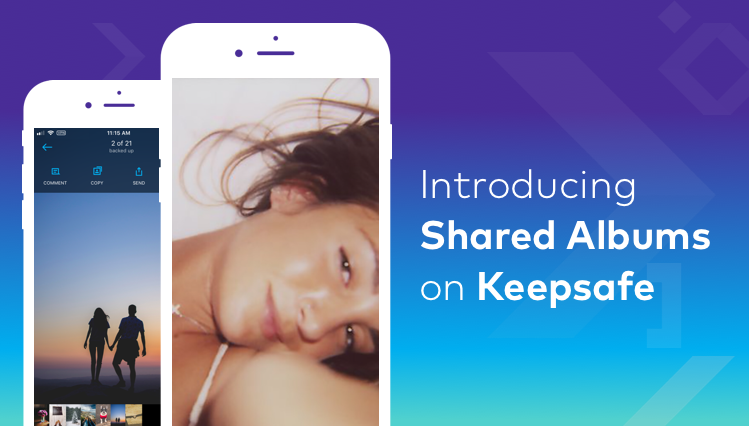 Our lives have been transformed by photos. These days we always have a camera in our pockets for capturing special moments. We stay in touch by sharing and viewing each other's pictures. Since 2012, Keepsafe Photo Vault has protected tens of millions of people's privacy by giving them a secure locker for storing personal photos, videos, and documents. Today we're introducing shared albums, a new beta feature in Keepsafe (get it now on iOS, Android). It's a secure space for sharing pictures and comments with special people that also protects their privacy.
Keepsafe's characteristic safeguards remain intact: PIN protection and Advanced Encryption Standard mean that what you store in your private albums stays private. With today's beta release of shared albums, people sharing photos also benefit from added security. Friends invited to a shared album on Keepsafe must enter a single-use invitation code and create a PIN code on Keepsafe before seeing photos. Once friends join a shared album, anyone invited can view, comment on or add photos. Your shared albums truly become a protected, communal space for contributed memories. It's tailor made for keeping shared moments among friends private or having a laugh with them. We're anxious to hear how the feature works for you, so let us know. We expect to refine it and release it out of beta soon!
We know that people are looking for alternative ways to securely share photos with friends in their inner circle. With smaller groups of friends you trust, you're at liberty to share a more intimate, genuine side of your life. Sharing photos can still be a safe, private experience among friends that actually reflects how people behave today. That's why Keepsafe Photo Vault is expanding to a secure platform for a protected, private and shared photo-viewing experience. We're giving you more ways to stay in control and the freedom to be yourself.