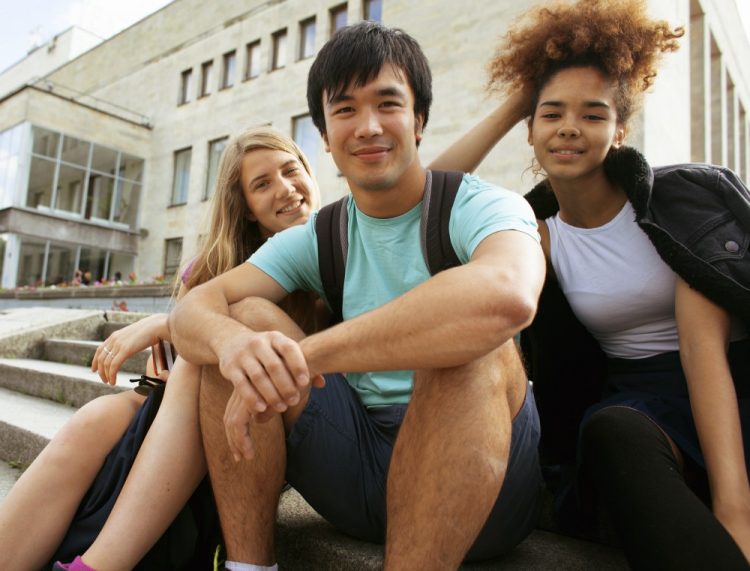 When you head back to school each year, your social circle is in flux. In the summer you take vacations with family, go to parties and hang out with your besties and your significant other. These are people in your intimate and personal circles.
Suddenly school starts and you find that you're spending more time with acquaintances — people like teachers, classmates, and friends of friends. Though you're infinitely familiar with these people (because now you're spending a lot of time with them), they aren't your BFFs or part of your inner circle.
While you may want to share a funny photo with a friend or a sexy photo with someone you are dating, you probably don't want your teachers or teammates to see them. As your friendships evolve, people naturally migrate in and out of your intimate and personal circles. Maybe you're dating someone new or maybe you no longer have as much in common with a childhood friend…
Over the years, certain friends may become closer while others drift apart. Depending on how close you feel to someone, you may want to share more or less about your personal life. You can look at your social circles this way:
You can see your roommate every day without telling her your deepest secrets, but you still need to get along if you're going to live together. There are plenty of others who fall in a similar category like people in your study group or on a project team. Healthy friendships mean showing each other mutual courtesy, respecting each other's privacy and drawing boundaries.
Despite that fact, social and stress-induced pressure mounts each year when school starts. It can impact your judgment and hurt your relationships. You can probably recall a time that your privacy was betrayed (or when you comprised someone else's) to impress someone, get a laugh or in a fit of passion.
People who use Keepsafe have told us how their relationships were impacted when friends and family compromised their privacy. Whether it's opportunistically reading another's texts or viewing someone's photos when their phone is unlocked or (even) using someone's thumb to unlock their phone when they are sleeping, passed out,or not paying attention; these small acts can create rifts and weaken your bonds.
Back to school season is a good time to remind yourself to take precautions. Respect the privacy of others and control your own! Here's how:
Respect others' digital privacy
Passwords & Sensitive Digits: Don't look when a friend/classmate enters sensitive information like passwords or credit card numbers and never, ever note them down.
Phone Etiquette: When a friend hands you their phone to view a photo or a text, hold off on swiping or scrolling to see more unless you're invited by them to do it.
Personal Property: Our phones and laptops may seem like ordinary objects, but these days they hold private, sensitive information that many hold dear. If it feels like snooping, it is!
Screenshots & Forwards: When someone sends you a picture, text or email, don't keep a copy for yourself or forward it onto someone without asking for explicit permission. If it was sent to you, it was likely meant for your eyes only. How would you want this handled if you were the sender?
Control your own digital privacy
Change Your Phone Password: Don't let your phone password get stale, change it up regularly to keep people guessing.
Two-Factor Authorization & Password Manager: Use two-factor authorization to keep sensitive accounts secure and use a password manager to help you generate and remember hard-to guess passwords.
Keepsafe App Lock (Android only): Lock down your apps so people who access your phone can't see texts, photos, email, social media accounts, dating profiles or even make unauthorized downloads or purchases.
Keepsafe Photo Vault (iOS, Android): Subscribe to Keepsafe Premium for added protection.
Enable Album Lock — Assign individual passwords to albums in your photo locker.
Use Secret Door — Disguise your photo vault as a virus scanner, a timer or even a calculator (iOS, Android)
Try Fake Pin — Create a decoy photo vault complete with pictures and a separate password from your real one
Get Break-In Alerts — Capture break-in attempts discreetly with automatic intruder tracking and photos
You're responsible for controlling your own privacy and respecting others. Your relationships depend on it. At Keepsafe, we want you to feel free to be yourself. That's why we build apps to help you protect your personal space. Now go forth and slay your classes!