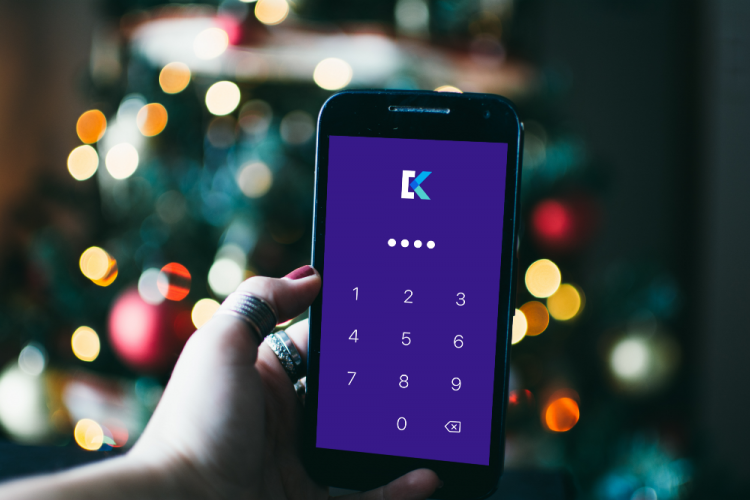 'Tis the season for keeping secrets. Whether you're planning to pop the question, make an announcement to family and friends, or keep your holiday gift ideas quiet until they're ready to unwrap, preserving privacy can be tricky this time of year.
The risk that loved ones may catch a glimpse of a text or picture on your phone to spoil a surprise is real. According to our recent survey of over 1,000 people, 1 in 3 have had a text pop-up on their phone that others could see. That chance increases to 46% for millennials. In fact, 1 in 4 millennials have handed their phone unlocked to someone who either looked at something else without permission or handed the phone to someone else.
Imagine the following scenario: you're planning to pop the question to your significant other. You've been planning for months, searching for rings, and saving favorites on your phone. What happens when mom browses your photos and mis-swipes? There goes your surprise…(And here comes the nagging!)
A quarter of people surveyed say someone has seen something embarrassing on their phone that popped up on their screen while that person was holding it. From engagement ring pictures to ultrasound images, there's no telling what secrets might be revealed when someone swipes too far and sees something personal.
As our phones become the central repository for information about our everyday lives, they also have the form factor that encourages sharing them. How then do we protect ourselves from embarrassing or even compromising situations?
Family gatherings and holiday events make surprises and big announcements especially dicey this time of year. When it comes to personal privacy, now is the time to lock up your phone to keep your secrets safe during the holiday season. Millions of people use Keepsafe to secure their photos, videos, and documents all year-long — and will rejoice this year from the peace of mind it gives them in return!