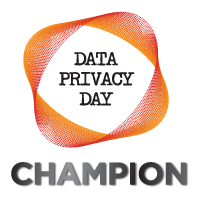 Data Privacy Day is part of a greater campaign that promotes awareness of the importance of privacy, highlights easy ways to protect personal information and reminds organizations that privacy is good for business. Keepsafe joins the growing global effort among nonprofits, academic institutions, corporations, government entities, municipalities and individuals to raise awareness at home, at work and school and in their communities. Through collaboration and unified, consistent messaging about privacy and protecting personal information, all Data Privacy Day Champions are working toward the common goal of improving individual and business consciousness toward respecting privacy, safeguarding data and enabling trust.
"Defending people's data privacy and protecting their personal space is at the heart of what Keepsafe does every day. We're delighted to join forces with the NCSA as Champions of Data Privacy Day," said Zouhair Belkoura, CEO of Keepsafe. "This is an important initiative and one we expect to be involved with going forward."
Keepsafe's Manifesto also reflects its commitment to personal privacy. It reads, "In an era when it seems impossible to keep anything to yourself, privacy is the new freedom. Providing you the power to own that privacy is Keepsafe's mission."
In North America, the Data Privacy Day initiative is officially led by the National Cyber Security Alliance (NCSA), a nonprofit, public-private partnership dedicated to promoting a safer, more secure and more trusted internet. For more information about getting involved in Data Privacy Day and becoming a Champion, visit staysafeonline.org/data-privacy-day. You can also follow NCSA on Facebook and Twitter for updates and resources and use the official hashtag #PrivacyAware to join the conversation.
About Keepsafe
Over 70 million people use Keepsafe's mobile apps like Keepsafe Photo Vault and Keepsafe VPN to protect their personal space. For people who want more control over their privacy, the freedom to be themselves and peace of mind, Keepsafe makes privacy and security simple.
About Data Privacy Day
Data Privacy Day began in the United States and Canada in January 2008 as an extension of the Data Protection Day celebration in Europe. Data Protection Day commemorates the Jan. 28, 1981, signing of Convention 108, the first legally binding international treaty dealing with privacy and data protection. NCSA, the nation's leading nonprofit, public-private partnership promoting cybersecurity and privacy education and awareness, leads the effort in North America. The Data Privacy Day initiative is made possible by generous support from our sponsors and is advised by a distinguished advisory committee of privacy professionals. For more information, visit staysafeonline.org/data-privacy-day/about.
Press Contact:
Carmen Hughes
Ignite X
650.576.6444
press@getkeepsafe.com