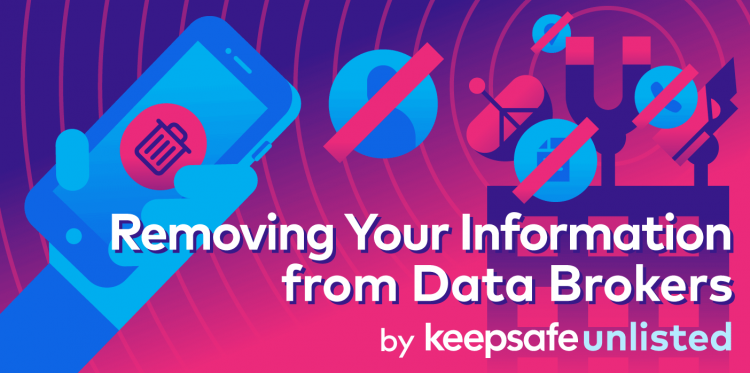 Unless you've been living under a rock for the last 20 years, personal information like your name, address, criminal record and more likely exists on many data brokerage platforms.
These platforms pull your information from numerous sources, and there are many ways that they can pull your data without your knowledge.
Don't expect a courtesy email or call when a service adds your information to their database. While there are preventative measures you can take to limit the amount of personal data these services collect, you probably already exist somewhere in a data profile.
Purging the data from these profiles isn't easy, but we've mapped out some of the services you can use to opt-out:
Melissa
Melissa powers others with rich user data, while also offering their own lookup services.
Opt-out by either calling or sending an email with your completed data profile.
FullContact
A platform that allows for businesses to build a more comprehensive profile on you.
Opt-out by clicking on the "Own Your Personal Data" link and finding your info.
TruthFinder
Find contact info, photos, police records and more with just a name or phone number.
Opt-out by verifying ownership of contact information.
FastPeopleSearch
Another people search site that gives up personal data with a credit card.
Opt-out by searching for your listing on the removal site.
Intelius
Search their database of billions to find people by name, phone or email.
Opt-out by verifying ownership of the email they have on file.
ZabaSearch
While they don't keep a database of records, it's possible to remove yourself from their search results.
Opt-out by faxing (yes… faxing) in proof of identity.
Pipl
Boasting that it stores information about 3.2 billion people, this people search service crawls the web to build a profile on you from your social network accounts.
There's no opting-out of this service. Instead, they tell you to remove the source website(s) they find about you.
PeopleFinders
Find public records and contact information for anyone.
Opt-out by finding your profile and selecting "opt-out my info."
Whitepages
A database that powers many people search services.
Opt-out by pasting your Whitepages profile into their opt-out form.
BeenVerified
Claiming to be an anti-cheater platform, anyone from a telemarketer to an old high school friend can use the service to find your data.
Opt-out by finding your record and verifying ownership of your email.
PeopleLookup
Find people and any public records affiliated to them.
Opt-out by sending a fax or mail with proof of identity.
AnyWho
Another people search site that uses the Intelius platform to source their data.
Opt-out by finding your listing in results and clicking "Remove Listing".
The List Doesn't Stop Here
Outside of these chosen few, there are many other data brokerage sites that may store your private data. If you want to continue scrubbing your personal data off the Internet, we suggest looking at OneRep's index of popular data brokers and learn how to opt-out of them.
What's Next
If you want to find out more about what personal information may be easily found online about you, try Keepsafe Unlisted's My Number Lookup service. Text "Hello" and we'll text you back with a free report on your hidden mobile profile. Learn why we built this service and how we protect your private data.
The best way to ensure that your personal information can't be found is to use a second phone number app so you can protect your actual phone number. With Keepsafe Unlisted, you can get a number in any U.S. and Canadian area code and keep the number for as long as you like. Use it whenever you have to give out your phone to a stranger or a company, whether you are shopping online or signing up for a new service. With a Keepsafe Unlisted phone number, you can make sure that personal information about yourself, well, stays unlisted…