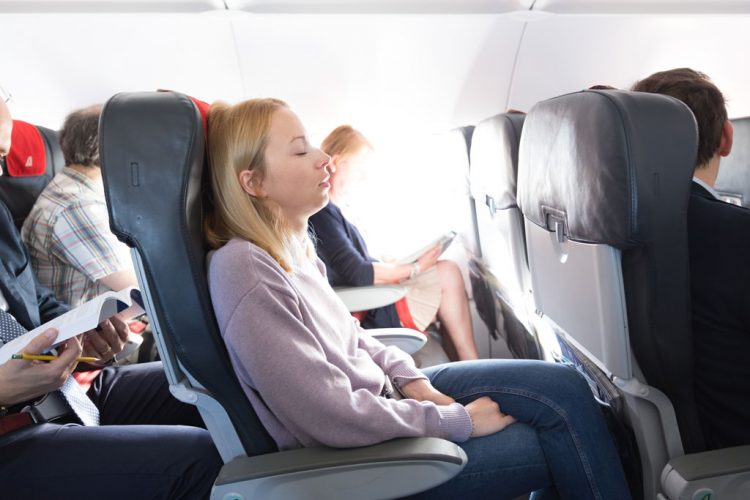 Just getting home for the holidays can be stressful. According to AAA, more than 54 million Americans will travel 50 miles or more this Thanksgiving. With so many people hitting the roads and taking to the air in unpredictable weather, delays are always possible. Whether you get stuck in the airport or take a break from traffic to get coffee, you'll probably be tempted by the siren song of public WiFi: Use me! I'm freeeee!
Don't give in. At least not until you turn on your VPN. "Free" means "unsecured," which means hackers could steal your passwords and credit card information.
With Keepsafe VPN, use public WiFi hotspots at the airport, on the plane, in hotels and cafes with confidence. Keepsafe VPN app protects your personal data with:
Encryption to secure your data
Location masking so you can browse any site from anywhere
No logs so your online activity is totally private
With VPN, you've successfully secured your data while in transit, but upon your arrival, a new privacy threat looms: your family. Your aunts and uncles inquire about work and your social life and ask to see photos. Your nieces and nephews ask what games you have on your phone. Your siblings want to know why you haven't liked more of their photos on "The Gram."
Sometimes it's your most loving family members who have the most boundary issues. They gape at the photos you swipe past as you find the one you want to share. Or you hand your phone to them to take a photo and suddenly they're scrolling through every picture you've ever taken. And it's super embarrassing when someone in your family opens your browser and catches a glimpse at your recent history. (While you may have a good, totally not-weird reason for searching your high-school crush, that doesn't mean you want anyone to know about it.)
Thankfully, Keepsafe's privacy apps have your back.
With Keepsafe Photo Vault, you can hide pictures by locking them in a secret vault. You can even invite your family to join protected, shared albums. Keepsafe's private photo vault also backs up photos with cloud storage to free up space on your phone. Keepsafe Photo Vault includes:
PIN-code, Fingerprint or Touch ID password protection
Military-grade encryption
Free Photo storage for up to 200 pictures and videos
Photo storage for up to 5,000 pictures and videos with Keepsafe Premium
Keepsafe Calculator decoy app icon on Android for added security
Wondering how to go incognito when browsing on the web? With Keepsafe Browser, private mode is a breeze. Just open secret tabs that delete your search history when you close them. Enjoy a safer web experience with:
PIN-code, Fingerprint, or Face ID password protection
Secret tabs that, when closed, clear your browsing history, URLs, and data
Tracker blockers to protect you from advertisers, social networks, and content providers
VPN to encrypt your personal data and mask your location
For added mobile security, lock all your apps with App Lock for Android. App Lock allows you to:
Set a PIN-code, lock pattern, or Fingerprint ID
Easily lock and unlock mobile apps
Prevent unauthorized installs
However you spend your holidays, rest easy knowing that, with Keepsafe, you control your privacy. Go ahead and use those public hotspots, and let your niece "check out" your phone. You've got nothing to worry about.