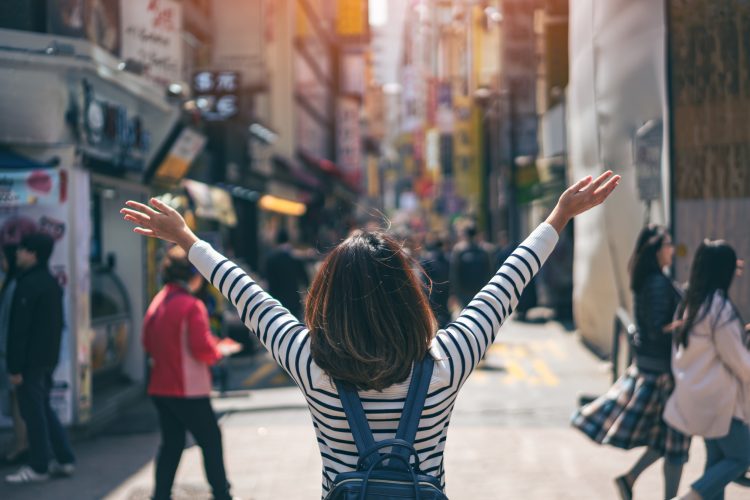 There's a popular expression in Korean, "Disasters always come together". On my way to South Korea for a sudden, unexpected visit to take care of my mom, I felt uneasy but tried to maintain a positive outlook.
After a long flight, I arrived at Incheon Airport to find my inbox full of urgent emails. My auto insurance needed me to contact them immediately about billing issues. Amazon notified me about payment errors for gift orders I placed for my mom. I also received several other time sensitive emails. But Gmail wouldn't allow me to send emails from Korea. As a last resort, I tried calling my husband with KakaoTalk, the app I used to talk to Korean family and friends while in the U.S. But KakaoTalk doesn't make calls to regular landline and mobile phone numbers. Like other chat apps, I could only call/text people with a KakaoTalk account. I needed my husband's help solving urgent problems, but I kept getting error messages about my US Sim card. I felt lost. Even making a simple call to my husband felt impossible.
I began searching for new apps that could help alleviate my travel woes. Instead I scrolled through endless reviews of expensive apps that failed and disappointed many people. One night, sitting by my mom's side, I realized that the most simple and perfect apps were already on my phone: Keepsafe Unlisted and Keepsafe VPN. While I had used Keepsafe's phone security apps while traveling before, I had never tried them in Korea. I typically relied on Korean apps like KakaoTalk. But now they weren't working!
At home, I used Keepsafe Unlisted, a second phone number app, to organize my crazy life as a professor. Setup is easy, and I like that I can have multiple phone numbers on the same device to separate work from my personal life. I have a number for contacting students and parents and another for co-workers. I only use my real phone number with family and friends. Voicemail for each Keepsafe Unlisted number is a great, and I can also install Keepsafe Unlisted on multiple devices. Keepsafe Unlisted makes my life simple and organized while protecting my personal phone number. Since I already had U.S. numbers with Keepsafe Unlisted, all I needed to do was open the app and make a call! I was able to talk to my husband, call the auto insurance company, and even text my cat-sitter to get a photo of my fur-babies! During my trip to Korea, I learned that I can be anywhere in the world and still call any U.S. number with Keepsafe Unlisted.
In the U.S., I'd also used the Keepsafe VPN app for a safer web experience in my daily life. I found that in Korea, I could set my location to the U.S., wait for the connection to be secured and suddenly everything on my phone worked seamlessly. All my issues magically disappeared. With Keepsafe VPN in Korea, I could do everything online as if I was in the U.S. I no longer had to fight with error messages in Gmail. I sent a friend flowers for her birthday, ordered cat food and didn't even miss my favorite clothing brand's weekend sale! Keepsafe Unlisted and Keepsafe VPN helped me do business as I would at home. Evenings and nights at the hospital turned into cozy hours with my mom watching our favorite shows on Netflix.
I learned on my trip that it isn't only disasters that come together, wonderful discoveries can too. Keepsafe Unlisted and Keepsafe VPN made my trip home to visit family stress-free. I cared for my mom in Korea while continuing to manage my U.S. business and errands. I travel abroad often and now, and I feel even more prepared knowing that I can rely on Keepsafe's simple privacy and security apps. Keepsafe Unlisted allows me to exchange U.S. calls and texts even from Korea. With Keepsafe VPN, I can change my location and bypass country-specific website restrictions. Keepsafe Unlisted and Keepsafe VPN are the only apps anyone needs for traveling abroad!